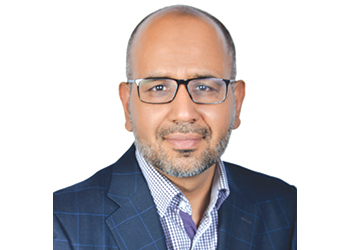 Aspen Technology (AspenTech) has appointed Dr Tariq Aslam, a renowned expert in industrial automation, as Vice-President for the Middle East and North Africa (Mena) region.
Dr Aslam has over 20 years of experience in digital and regional business development with international organisations such as IBM, Ericsson, Schneider Electric Software, and Aveva.
In his new role, he will be leading a cross-vertical and cross-functional team to deliver enhanced business performance, customer relationships and partner performance.
Dr Aslam's appointment aligns with AspenTech's goals of supporting the Middle East's objectives for adopting sustainable practices within regional asset-intensive organisations.
"With asset-intensive companies waking up to the realities of global warming and the carbon footprint of processes, it is crucial to provide them with digital solutions that optimise their operations in a sustainable manner while achieving a return on investment," Dr Aslam said.