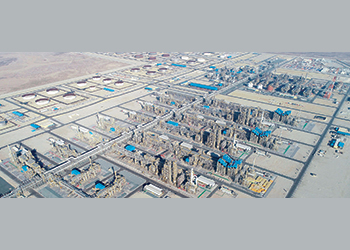 Name of Client : Kuwait Oil Company (KOC)
Estimated Budget : $845,000,000
Facility Type : Welded, Pipeline
Sector : Oil, Pipeline
Location : Ahmadi, Kuwait
Main Contractor : Saipem
Award Date : 2017-Q3

Background
The project is KOC's scheme to install crude oil feed-stock pipelines as part of Kuwait's $15-billion new refinery project.

Project Status
As of October 2021, Phase 1 of Ras Markaz Oil Storage Park is approaching completion. Phase 1 will hold an initial capacity of 25 million barrels, and is expected to be launched in Q1 2022.
Project Scope
The project scope includes construction of 250 km of oil feed-stock welded pipelines ranging from 24 to 36 inches, that will serve the planned 615,00 bpd greenfield Al-Zour new refinery in southern Kuwait. The feed-stock pipelines will connect the South Tank Farms with the Al-Zour new refinery.

Project Finance
KOC is the client of the project.

Project Schedules
Project Start: 1Q-2014
EPC ITB: 1Q-2017
EP: 3Q-2017
Construction: 1Q-2019
Commissioning: 3Q-2021
Completion: 4Q-2021