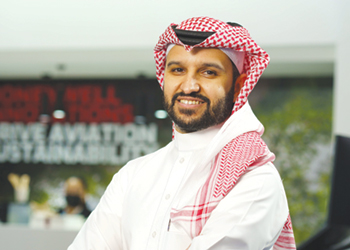 Honeywell has appointed Abdullah Abdulrahman Al-Juffali as Country President of Saudi Arabia and Bahrain.
He will spearhead Honeywell's regional strategy focused on the company's growth pillars of shaping a diversified portfolio of products and solutions tailored for the local market.
Al-Juffali's appointment marks the latest milestone in Honeywell's long-term commitment to advance the localisation, sustainability, digital transformation and smart infrastructure objectives of strategic markets across the Mena region.
He will also oversee the local design and manufacturing of Honeywell technologies that aim to drive economic diversification and growth in-line with the commitments of KSA's National Transformation Plan, Vision 2030 and In-Kingdom Total Value Add (IKTVA) programmes. This includes identifying new technology collaboration and development opportunities with Honeywell's many valued partners.
Prior to Honeywell, Al-Juffali spent more than 10 years at ABB in a variety of roles and brings more than 15 years of international experience in sales, marketing, strategy, finance, and manufacturing in KSA and the US.