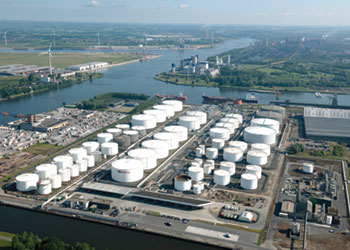 155 trunk and transmission pipelines projects will be in Asia
Asia is set to witness the start of operations of 402 midstream oil and gas projects, accounting for 31 per cent of global upcoming midstream oil and gas project starts between 2023 and 2027.
GlobalData's report highlights that the trunk/transmission pipelines segment dominates with 155 projects in Asia, accounting for 39 per cent of the total upcoming midstream project starts in the region during 2023-2027.
Liquefied natural gas (LNG) regasification and oil storage segments follow with 115 and 113, respectively.
Himani Pant Pandey, Oil and Gas Analyst at GlobalData, said: "Asian countries, especially India and China, are witnessing a rapid development of midstream infrastructure for imports, transport, and storage of oil and petroleum products to meet the ever-growing domestic demand."
A key upcoming transmission pipeline project in Asia is the Xinjiang–Guangdong–Zhejiang SNG onshore gas pipeline in China. With a length of 8,972 km, it is the longest pipeline proposed in China and is expected to commence operations in 2026.
To be operated by SNG Transmission Pipeline, the pipeline will help transport gas from western China to the demand centers in the east.
In the oil storage segment, Zhoushan V Expansion is a key project with a capacity of 132 million barrels (mmbbl). To be operated by Zhejiang Petrochemical, it is expected to start operation in 2025.
Himani said: "Seomkum in South Korea is the largest upcoming regasification project in Asia with an expected start of operations in 2027. With a proposed capacity of 565 billion cu ft (bcf), it further cements the status of South Korea as one of the leading importers of LNG in the world."