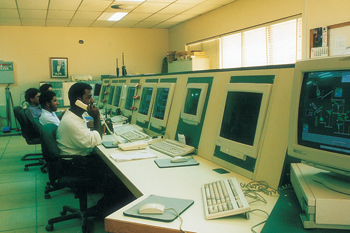 OOC ... focus on expansion
OMAN Oil Company (OOC) plans to make a 10 per cent direct contribution to Oman's gross domestic product (GDP) by 2020, says Mulham Al Jarf, Deputy CEO, Oman Oil Company (OOC).
Currently, the company's direct contribution to GDP is 4 per cent. On the employment creation front, OOC's has generated over 8,000 jobs in Oman including 75 per cent for Omanis. By 2020, the company is targeting creation of 15,000 job opportunities.
Mulham says: "We have successfully demonstrated a solid track record in delivering value to Oman. Now to achieve OOC's ambitious growth strategy and deliver further value to Oman would require substantial support. We have invested over $22 billion in projects in Oman. And we have identified $50 billion future investments in Oman by 2020."
"OOC has identified projects of over $15 billion to support the development in Duqm," Mulham adds. One of the key projects of OOC in Duqm is 'Duqm Refinery & Petrochemical Complex', a 50:50 joint venture partnership between Ipic and OOC. It includes integrated complex developed in phases on 900 hectare area consisting of 230,000 barrels per day refinery and petrochemicals plant. For the phase 1, the target is to start commissioning by end of 2018. Mulham adds, "The investment in Duqm refinery and petrochemical complex is expected to play a key role in Duqm's industrial transformation."
The second major project of OOC in Duqm is Duqm Petroleum Terminal Company (DPTC). It is a 90:10 joint venture partnership between OOC and Port of Duqm. DPTC will operate the liquid jetty and the storage terminal. The phase 1 work includes jetty infrastructure, marine works for new port basin, superstructures, petroleum coke storage facilities, associated buildings and workshops. The port is expected to be operational by 2017.
The phase 2 involves jetty operation and construction of terminal storage facilities. "The liquid jetty will act as an important link allowing refined products to be transported in and out of Duqm," says Mulham.
The third key project is Oman Tank Terminal Company which is going to build a massive oil storage facility at Raz Markaz, 70 kms south of Duqm port. Its storage capacity will have the potential to go upto 200 million barrels. Its phase 1 is expected by 2017. With a natural depth of 32m, it will be able to accommodate VLCC crude ships.
It will serve as the second export hub for Omani crude oil via a 440 kms pipeline (in progress) from Nahada to Ras Markaz. "Once fully operational, Ras Markaz is expected to be one of the world's largest single location storage for crude oil," says Mulham.
OOC's other important initiatives are in crude oil and gas pipelines. First is the construction of 230 km of 36 inch pipeline from Saih Nahada to Duqm Industrial Area and construction of gas supply station with capacity of 5 mmcmd.