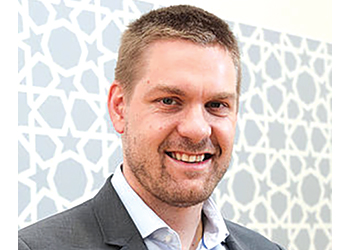 Smeets ... exploring ways for renewable energy
Sabic is leveraging its polymer expertise and commitment to innovation to ensure a sustainable future for Saudi Arabia and beyond, Pieter Smeets, Senior Manager, Industrial Sustainability, Sabic, tells Abdulaziz Khattak of OGN
Renewable power has finally come of age: The core technology is proven and large-scale installations are starting to be built around the globe. This is the combined result of falling costs and rising energy outputs – the two key parameters governing its adoption.
Since 2000, the cost of photovoltaic (PV) generation technology has fallen by more than three quarters, according to the International Renewable Energy Agency (IRENA). This is adding momentum to photovoltaic adoption. There is continuous improvement in the efficiency and cost reduction of solar cells. More innovative solutions are required to drive down the costs for other components including top sheets, support structures and frames.
Sabic is leveraging its knowledge of polymer science to create a solution to these problems.
For instance, we collaborated with a Japanese plastics supplier on a High-density polyethylene (HDPE) grade that delivers structural strength, weather resistance and longevity to support floating solar panels. Through this collaboration, Sabic has consistently helped expand the solar assets of a major industrial nation. On lakes and ponds across Japan, we are helping an economy with limited land availability produce more energy from solar.
But we are doing more than providing materials. In 2019, we installed solar panels on the rooftop of our compounding site in Vadodara, India. Our 'Home of Innovation' in Riyadh has been powered by solar panels since 2015, and we are planning to install solar PV at our headquarters in Riyadh. We also recently launched a study with Marafiq and the Saudi Royal Commission for Jubail and Yanbu to explore a $300-million project in a 300-megawatt (MW) solar array in Yanbu, on the western coast of Saudi Arabia. When completed, Sabic will take off the electricity generated by the plant, delivering power to Sabic's locally-based industrial affiliates.
Sabic's Home of Innovation Centre in Riyadh
We are also exploring ways to bring renewable power to other affiliates in the Kingdom and around the world, as part of our first renewable energy strategy, approved in 2018. Our ambition is to have 4 gigawatts (GW) of energy from wind or solar sources installed and available for Sabic by 2025 and up to 12 GW by 2030.

ENHANCING ENERGY STORAGE
Earlier this year, Saudi Arabia announced that as part of the new energy mix, it would increase its renewable capacity. Enhancing energy storage is intrinsic to the success of the renewable energy sector. In line with this, Sabic is exploring research and development into battery storage, and recently signed a joint-venture between Nusaned Investment and SCHMID Group. The JV will produce energy storage systems for use alongside utility-scale renewables projects, telecom towers, mining sites, remote cities and off-grid locations - directly contribute to the Kingdom's renewable ambitions.
All this activity is part of Sabic's 2025 Strategy, which sets out a range of growth and innovation objectives, and will support Saudi Arabia's drive to install 60 GW of renewable power capacity by 2030. This clear-sighted approach has benefits beyond the Kingdom. The technical expertise that will make it all possible has international applications, helping position Saudi Arabia as a global leader in clean energy.

EMBEDDING SUSTAINABILITY
Our involvement with solar panel design, evaluating various wind technologies, and our investment in novel storage technologies, will help mitigate the impact of climate change. However, it doesn't end there: Sabic is embedding detailed sustainability criteria at the heart of all our project developments. We believe that a continued drive towards resource efficiency will help decrease operational costs, which, combined with our governance and integrity, will maximise long-term value for stakeholders while safeguarding the environment.
Also, by sharing our material expertise to advance the shift to clean-energy, along with our approach to ongoing innovation, we continue to improve our customers' efficiency as well as our own. To this end, we have formed collaborations with key global partners to put our sustainable solutions into practice.

WORLD-CLASS INNOVATION
At Sabic we believe we can use our market-leading position, bold thinking and world-class innovation to cement our credentials as a pioneer in renewable energy. However, our sustainability vision is based on a wider understanding of economic, social and environmental factors. We, therefore, use the United Nations' Sustainable Development Goals as guidance for improving the impact of our operations. Also we are measuring our operational sustainability performance by following the reporting standard of the WRI - Greenhouse Gas Protocol, which is being audited by a third party.
We have successfully woven sustainability throughout our governance and corporate culture – it sits at the heart of our product and process innovation – to support the development of effective solutions to some of the world's greatest challenges. Going forward, we will continue to invest in breakthrough technologies in order to achieve our sustainability targets and meet emerging energy-efficiency regulations, such as the Saudi Arabian Energy Efficiency Program (SEEP).
We continue to secure significant rewards from our efforts to apply innovation to sustainability. We foresee even greater benefits in the coming years as our investments in sustainable materials, processes and operations grow our business and accelerate our path toward a sustainable future – for our company, customers and the world.
Sabic is helping turn environmental aspirations into a working, long-term reality.

CREATING A COOLER SOLAR COLLABORATION
Floating solar farms on reservoirs or lakes deliver sizeable sustainable benefits. They can generate more energy because they can operate at lower temperatures than ground systems and because water surface temperatures keep their technology cool.
A Japanese plastics supplier has been collaborating with Sabic on an HDPE grade that delivers structural strength, weather resistance and longevity to support floating solar panels. Through this collaboration, Sabic has consistently helped expand the solar assets of a major industrial nation.
On lakes and ponds across Japan, it is helping an economy with limited land availability produce more energy from solar.
A new HDPE application with unique multimodal molecular technology has also been approved companies specializing in the floating PV systems for more panels for the Chinese market.