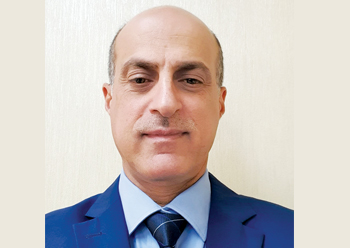 Hadi
The virtual conference this year will explore new ways of developing transformative leaders and realising true benefits from executing capital projects, say organisers

The Gulf Downstream Association (GDA) has announced that its virtual conference 'Transform' will be held from February 22-23, 2021.
The free-to-attend conference, entitled 'The Evolving Future of Leadership and Project Management', will provide a unique opportunity for industry participants to discuss and share the kind of leaders, who can grab the opportunity to forge ahead with strategic partnerships and bold investments to signal a positive 2021, whilst delivering efficient capital projects under current market conditions.
Numerous regional and international operators, policy makers, plant owners, industry consultants, project management professionals, academics, engineers and business and service providers from across the oil and gas value chain will be taking part in the two-day event.
Al-Muhaisen
The first day of the conference focuses on 'The New Reality of Transformational Leadership' and will demonstrate how industry experts view the necessity and traits of transformational leadership and how essential it is in empowering people, embracing digitalisation, fostering accountability and encouraging innovation. The key sessions include: 'The Leadership Experience and Development Journey', 'Empowering Women in Leadership Roles', and 'Talent Management and Knowledge Sharing'.
The second day goes on to explore 'The New Reality of Project Management' and how the future of capital projects should be managed in light of the new business climate. The key sessions include: 'What Investments Matter The Most Post Covid-19 Pandemic', 'Journey of EPC/Engineering Firms Towards Digitalisation', and 'Enhancing Project Delivery Through Modularisation and Advanced Work Packaging (AWP)'.
The event has been designed by GDA's Project Management and Leadership and People Development technical committees under the leadership of Emad Al-Muhaisen, Division Head, Jazan Economic City Development Department, Saudi Aramco, who also serves as the event committee's Chairman; and Rayyan Tayeb, Human Resources Professional at Domestic Refining & NGLF, Saudi Aramco, who serves as the event committee's Vice Chairman. They are also the chairpersons of their respective technical committees under GDA.
According to Khalid Hadi, GDA's Acting Secretary General, and Deputy General Manager, Engineering Division, Bapco: 'We're excited to continue to facilitate joint industry discussions and action during what continues to be an unprecedented time for our industry and others following the events of the past year.'
He says: 'The conference agenda puts forward two key takeaways including traits required of bold leaders to steer strategically yet unconventionally and to understand how to deliver capital effective projects in current market conditions. Contributions from award-winning authors, training heads, consultants, and business leaders make this free-to-attend virtual event an absolute not-to-miss.'
Al-Muhaisen, adds: 'To unleash the potentials of a young workforce, leverage talented and inspiring leadership and realise benefits by creating value, for shareholders, downstream companies will have to pivot quickly.
'Through our programme, we hope to enable downstream players to share knowledge and best practices related to people development and managing projects especially during the current and any similar challenging business environments.'
For the full conference agenda, visit: https://www.gdaconference.org/transform-gda-virtual-programme-bahrain-time-zone. For registration, visit: https://hopin.com/events/gda-virtual.