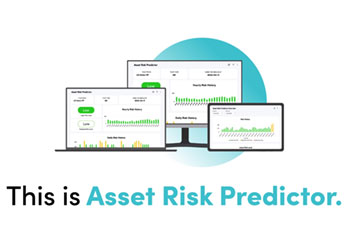 Asset Risk Predictor
Rockwell Automation has launched a new game-changing artificial intelligence (AI) product, Asset Risk Predictor, from Fiix by Rockwell Automation, securing its position as an industry trailblazer in maintenance software.
Asset Risk Predictor (ARP) is the newest product to hit the market under the Fiix by Rockwell Automation name. T
This second offering from Fiix uses AI sensor data, machine recipe, and operational environments to predict asset health so users can spot and eliminate failure before it happens.
The tool is powerful enough to learn the signs of equipment failure in as little as seven days, predicting breakdowns days in advance, and built so anyone can act on the insights in seconds.
"I'm thrilled that we've developed Asset Risk Predictor (ARP), a cutting-edge AI solution," said Liudmila Domakhina, group product manager, Fiix by Rockwell Automation. "ARP empowers customers to transition to predictive maintenance, saving on monitoring costs and preventing downtimes. It's a testament to our commitment to innovation in the maintenance industry."
By showing users the daily risk level for each asset they monitor, they can expect fewer breakdowns, and spend less time setting up manual inspections.
Other benefits include lowering spend on resources and production time on unnecessary maintenance, removing the guesswork from traditional predictive maintenance.
Asset Risk Predictor can be purchased and used independently from a Fiix computerized maintenance management system (CMMS) or can be seamlessly integrated into the CMMS. When Asset Risk Predictors are connected to a CMMS, users can react to potential failure faster by automatically creating work orders in your CMMS.