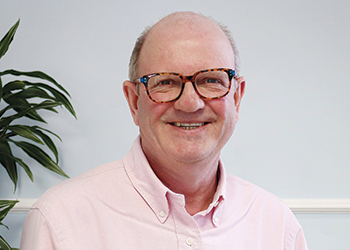 Poot ... well-positioned globally
Cargostore, the world's largest supplier of DNV 2.7-1 offshore refrigerated containers (Reefer units), recently introduced its Dual Voltage, Twin-Room Reefer to the Kingdom of Saudi Arabia.
This unit supports both American and Standard currents and allows for two separate sections: chilled and frozen.
"Upon launch, 20 of these units were ordered for a project in the region and as we see demand for this unit rise, we have ensured our stock levels are ready and available immediately to clients," Jacob Poot, Vice-President, Offshore for Cargostore tells OGN.
Cargostore has been supporting the construction of pipeline infrastructure within the region by supplying its Dual Voltage, Twin Room Reefer along with a range of standard DNV 2.7-1 certified Reefer units and additional dry and hazardous goods containers. All Cargostore units are manufactured to a DNV 2.7-1 standard; the required standard globally.
Available in 10ft and 20ft sizes, the Dual Voltage, Twin Room Reefer enables chemicals to be stored and transported at a defined temperature and can be powered off-grid by Cargostore's Clip-On Gensets, through its Smart Energy Systems or on-grid; directly through a power source.
Cargostore reefers near the Dolwin Gamma-Converter platform
Cargostore Reefers have a wide temperature range, from +30 deg C through to minus 25 deg C, which is vital for moving and storing temperature sensitive chemicals. Its Reefer units are also suitable for the offshore catering industry and match requirements for both a chilled and frozen mode.
Additionally, Cargostore creates bespoke units to exact specification. "We have modified and supplied Personal Transfer Baskets, Rigging Loft Workshops, and added shelving, lighting and ramps to our Reefer units as required," says Poot.
Cargostore has supplied to many major pipelaying projects globally including, but not limited to, the Nordstream 2 Project, the Barzan Project, the Egina Project, Trans Adriatic Pipeline, and Johan Sverdrup Project.
One of Cargostore's strengths is meeting customer requirements, often providing bespoke units and modifications within a short turnaround time. Poot says: "We aim to develop long-term relationships with our clients and we create new products from client feedback and demand. We maintain a proactive approach to innovation, with the swift introduction of our Dual Voltage and Twin Room Reefers, for example."
Commenting on the business, he says they have done remarkably well despite the Covid-19 pandemic. "I believe it is the strong relationships we have with our clients, availability of stock throughout our well-positioned depots globally, and the flexibility of our staff with our 'can do attitude' that has enabled us to continue business and switch focus as needed during these times. We have been busy securing new projects and developing new products," Poot says.
He says prospects for company growth in the coming years is very good. "We are continuing our expansion into other geographic regions, including Taiwan, Mexico and Namibia. Once the Covid-19 situation eases and projects commence, we will be well positioned to supply our customers with stock, available immediately."
Cargostore currently operates from its depot in Dammam. Its local marketing partner in the region is National Oil Solutions. Cargostore has an office based in Abu Dhabi and its marketing partner has subsidiaries in Bahrain and Dubai. Cargostore is supported by its operations team, who are available to assist clients with queries as needed. Customer service is provided 24/7/365.