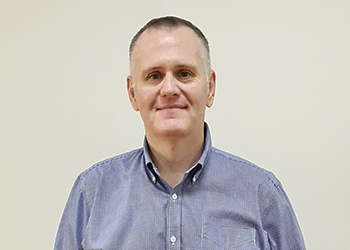 Hillman ... focus on new technologies
The company is part of the Abdel Hadi Abdullah Al-Qahtani Group of Companies, which has established itself as a leader in new technologies and has carried out major joint venture projects with international firms in the Kingdom
Al Qahtani Vehicle and Machinery, part of the diversified Abdel Hadi Abdullah Al-Qahtani Group of Companies, has set its eyes on employing new technologies and supplying to mega projects for further growth.
The company is a dealer for a number of premium global brands, including Liugong earth-moving equipment for Saudi Arabia, and Sinotruk trucks, Bogie Air compressors and Zowell warehouse equipment as well as Daifeng Pipe Layers, etc.
A dealer for Liugong equipment in KSA
Commenting on Al Qahtani Vehicle and Machinery's wider scope and activities, Neil Hillman, Chief Commercial Officer, says: 'We supply heavy machineries to the construction, oil and gas industry, and we are a rig move contractor for oilfields, we also supply Logistics to Aramco, we also have a division for pipe fabrication for oil and gas industries, and are a specialist pipe coating supplier. It has a construction and engineering division which deal with projects.'
Overall the Abdel Hadi Abdullah Al-Qahtani Group of Companies has established a good presence in the industry as a leader in new technologies and has carried out major joint venture projects with international firms in the Kingdom, Hillman says.
The group has built an excellent reputation as an established supplier of materials, equipment, engineering services and other products to key organisations, including Saudi Aramco, Saudi Electricity Company (SEC), Sabic, Saline Water Conservation Corporation (SWCC), and other government bodies.
To cater especially to the oil and gas sector, the Abdel Hadi Abdullah Al-Qahtani Group has several divisions.
A dedicated Oil and Gas Supplies and Services Division has been in operation since the 1950s. This division supplies a wide range of products, including casing and tubing, drill pipes and well head equipment, pipes and pipe fittings, flanges, gas turbines, compressors and pumps, valves, gas detection systems, etc. Its services include cleaning and restoration of heat exchangers and condenser tubes, repair, maintenance and overhauling of gas turbines and compressors.
A rig move underway
The Construction and Engineering Division has also been instrumental in executing several oil and gas related projects for industry clients including Aramco and Sabic.
Similarly, the Environmental Services Division has expanded in the field of environmental engineering services to address concerns in this important segment whether it's safeguarding the environment or cleaning up hazardous waste, using state-of-the-art technology. The division is well equipped with systems, manpower and logistics that are required to carry out jobs.
Separately, the Pipe and Well Services Establishment provides a range of inspection, testing and certification services to the petroleum industry. Its wide recognition for providing high quality services has prompted clients outside the petroleum industry to hire it.
All Abdel Hadi Abdullah Al-Qahtani Group's divisions give top priority to customer service and have strong technical teams with experienced members to address client issues.
Commenting on business, Neil Hillman says there has been an obvious slowdown because of the Covid-19 pandemic but it's coming back strong in line with forecasts. 'I see the group overall getting stronger and we are looking at mega projects and to become a supplier of choice to them in our domain activities. We are continuous suppliers to the industry with rig moves and our order books are very healthy,' he says.
Abdel Hadi Abdullah Al-Qahtani Group facilities for manufacturing
pipes in Dammam
The company keeps a step ahead of the competition in business by closely analysing the market and how it does things, and then adjusting its position internally to strengthen its team. It also lays emphasis on advertising.
Hillman says the company has invested heavily in its facilities and is looking at investment in other sectors as well.
Abdel Hadi Abdullah Al-Qahtani Group of Companies was established in the 1940s as a wholesaler and supplier of food products. It then expanded into other industries including oil and gas, petrochemicals, exploration, refineries, fertilisers, etc.
The group has dedicated trading and contracting divisions to serve niche market segments. It also operates several production facilities to manufacture a wide range of products. Huge investment and facilities in pipe corrosion control services, manufacturing of medium and large diameter steel pipes, water treatment chemicals, nails and galvanised wire manufacturing, industrial and medical gases, water bottling, and bulk food packaging now form a major part of the group's activities.
The group's head office is in Dammam and has branches across the Kingdom. It has offices overseas in the GCC, Africa, Europe, the US and China, and employs more than 5,000 people across the group in all countries. Its products are exported to the US, Asia, GCC and other countries in the Middle East.
Hillman also remarks that the group has a forward-facing management for the future and these are the next generation of the Al Qahtani family: 'The younger generation complement the senior family perspectives, values and methodologies. They are very active within all segments of the organisation and support actively. I believe this puts Abdel Hadi Abdullah Al-Qahtani Group of Companies on a good foothold for the future.'