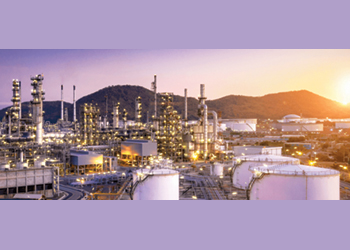 Cognitive AI can improve performance and increase efficiencies
Beyond Limits, a pioneer in industrial and enterprise-grade artificial intelligence (AI), will showcase an array of AI products and solutions powered by cognitive AI at its debut participation at this year's Adipec.
The company will demonstrate how its hybrid AI approach, which combines machine learning (ML) with human knowledge to augment and improve human decision making, can help organisations in the oil and gas industry confront some of the most daunting challenges, and empower them to improve performance, increase efficiencies, and optimise costs.
Beyond Limits' participation comes in line with Adipec's focus this year on digitalisation and smart manufacturing, as the global energy platform aims to highlight disruptive and transformational technologies that can help the energy sector unlock untapped value and opportunities, in order to set out the energy future roadmap that will ensure ongoing resilience and deliver sustainable value in the wake of Covid-19.
Beyond Limits' hybrid AI solutions are engineered to solve complex problems for the world's most demanding industries; and as a result, advance operational insights, improve operating conditions, enhance performance at every level, and subsequently increase profits.
The technology replicates human-like reasoning by combining numeric techniques like ML with embedded human knowledge to provide clear, explainable, and reliable recommendations that can match the in-depth understanding and experience of human thinking.
Commenting on the company's debut at Adipec, Kenneth Habson, General Manager EMEA at Beyond Limits, said: "Adipec 2021 provides a valuable platform for Beyond Limits to showcase our technology and raise awareness about the value AI technologies bring to oil and gas players in the region. We are very excited to get the opportunity to meet with key industry players in-person and have insightful discussions about the industry's accelerated digital transformation, what this means for the future of the energy sector and the different ways to leverage the transformative benefits Cognitive AI technology offers to organisations in the sector.
"Countries in the GCC are hosting an exceptional culture of innovation and are setting AI strategies that empower the digital transformation of their economies. In such context, Beyond Limits is dedicated to using advanced AI to amplify human capabilities and optimise operational performance. There are lots of synergies that enable various partnerships with key industry players in the region, which we look forward to explore. We are proud to have such a Global event hosted in the UAE and look forward to welcoming our clients and partners," he added.
Beyond Limits recently partnered with Group 42 (G42), the Abu Dhabi-based Artificial Intelligence and Cloud Computing company, where the latter led a milestone funding round to boost Beyond Limits' scale and reach in the Middle East and other markets, and to explore synergies between the two companies in applying advanced AI solutions.