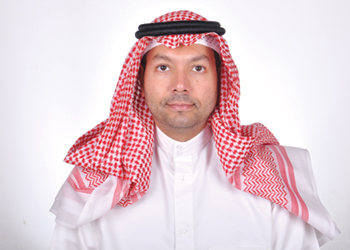 Tashkandi ... leading the sector with technology
The company is participating in this year's Adipec to showcase a portfolio of technologies designed to help integrate operational centres and extend autonomous control capabilities for the plant, says Hesham Tashkandi, a VP at Honeywell
Honeywell continues to be at the forefront of delivering sustainable solutions as the path for energy transition accelerates around the world.
After a tumultuous year, global energy markets have made a strong recovery, and this is likely to translate to a renewed focus on new project development.
With this in mind, Honeywell is looking to working on sustainability-focused projects, where its energy-efficient products and digital offerings – especially its enterprise performance management solutions – can continue to take centrestage.
The company is participating at this year's Adipec to showcase a portfolio of technologies designed to help integrate operational centres and extend autonomous control capabilities for the plant.
'As one of the world's largest oil and gas events, Adipec is a great platform to discuss the trends, challenges and future of the energy sector, in particular the key highlights shaping our industry that I have discussed within this article,' Hesham Tashkandi, Vice-President and General Manager, Honeywell Performance Materials and Technologies, Middle East, tells Abdulaziz Khattak of OGN.
At the last in-person Adipec, the company launched Honeywell Forge for Industrial, its enterprise performance management software for industrial operational technology.
The innovative system provides operators with new insights, actionable recommendations and significant potential savings through optimisation recommendations, reduced energy consumption and process efficiencies.
'With energy demand recovering, the time is perfect for the industry to be reconvening at crucial shows like Adipec, to drive forward new innovations for the performance, efficiency and security of tomorrow's energy plants. As we like to say at Honeywell, the future is what we make it,' says Tashkandi.

FOCUS ON SUSTAINABILITY
Operator Advisor gives an enterprise-wide view of operator performance
For more than 100 years, Honeywell has been delivering cutting-edge technology in refining, process controls and chemicals.
And although demand for that technology continues, the world is looking for more sustainable solutions, especially with the energy transition picking up speed.
The global drive towards a low-carbon future is being supported by international accords and national policies, as well as the energy industry as a whole.
Honeywell is now more than ever focused on advancing sustainable solutions with an emphasis on decarbonisation.
Earlier this year the company announced its commitment to becoming carbon neutral in its operations and facilities by 2035.
'Half of our research and development is dedicated to improving environmental and social outcomes for our customers, making us uniquely positioned to help our partners meet their sustainability goals,' says Tashkandi.
Seeing greater capital investment shifting toward decarbonisation projects underlines a fundamental shift towards sustainability.
As the industry undergoes the transition towards a low-carbon future, there are a range of technologies that help to achieve these goals.
Honeywell is already actively working on many of them, from digital transformation to renewable and alternative fuels, carbon capture, plastics recycling, and energy storage and management.
Its technologies are improving the efficiency and performance of operations for customers around the world.

MAKING OPERATIONS MORE PREDICTABLE, MORE PROFITABLEThrough various technologies Honeywell has been advancing the sustainability of energy projects by enhancing efficiency and optimisation, delivering additional benefits to customers in the process.
Its deep domain expertise and advanced Industry 4.0 technologies, coupled with its leading industrial cybersecurity experience, helps regional companies achieve higher levels of performance, reliability, safety and profitability.
An example of this is Honeywell's 10-year partnership with Abu Dhabi National Oil Company (Adnoc) to co-develop one of the largest predictive maintenance projects in the oil and gas industry.
As part of the agreement, Adnoc is utilising Honeywell's state-of-the-art asset monitoring and predictive analytics platform to maximise asset efficiency and integrity across Adnoc's upstream and downstream operations.
'Leveraging Artificial Intelligence (AI) technologies like machine learning and digital twins, the platform helps predict equipment stoppages, reduce unplanned equipment maintenance and downtime, increase reliability and safety, and enable substantial cost savings for Adnoc,' says Tashkandi.
Adnoc's predictive maintenance project is part of the company's flagship Centralised Predictive Analytics and Diagnostics (CPAD) programme, which underpins its 2030 smart growth strategy and Oil & Gas 4.0 initiatives.
Tashkandi adds: 'We're proud to be advancing digitalisation in the region and specifically in the UAE by working with Adnoc on the CPAD project, which will play a significant role in transforming the company's operations to maximise value from every barrel of oil and make operations more predictable.'
NEW PERFORMANCE LEVELS FROM EXISTING ASSETS
Finding new levels of performance from across an existing operation is, in light of current macro-economic uncertainty, arguably more valuable today than it ever has been.
For customers looking to do more with what they have, Honeywell recently launched Operator Advisor, part of the Experion Highly Augmented Lookahead Operations (Halo) suite.
This powerful software solution, which uses machine learning-powered analytics, a type of AI, enables plant owners to objectively measure gaps and drive operator effectiveness to the next level.
The solution presents users – including oil and gas, chemical, refining and petrochemical organisations – with a consolidated scorecard of enterprise automation utilisation and recommended steps to address performance-related gaps.

ECOFINING FOR GREENER TRANSPORT FUELS
Following the global shift towards sustainability, refineries around the world are increasingly seeking to repurpose existing assets to meet a growing demand for renewable transportation fuels.
And Honeywell is uniquely positioned to develop refining technologies.
The latest example is its innovative Ecofining technology that converts renewable feedstocks into transportation fuels and can be built from the ground up, or converted from an existing hydro-processing unit.
According to Tashkandi, the success for Ecofining is marked by increased customer interest, which has been stronger in the last year than any time in the 10-year history of the technology.

BEING CYBER-SECURE
As the digital transformation of the oil and gas sector accelerates, so too does the risk posed by cyber threats and the time is now for investment in end-to-end, highly robust cybersecurity initiatives to protect business continuity, secure IP and, crucially, help maintain safety.
To address this constant and growing challenge, Honeywell's industrial cyber security solutions help plants and critical infrastructure sectors defend the availability, reliability and safety of their industrial control systems (ICS) and plant operations.
'From assessments and audits to response and recovery, our portfolio of end-to-end solutions exists to ensure customers can pursue their digital transformation agendas in a way that ensures maximum safety and security for their operations and assets,' Tashkandi says.